At Home (Residential Services)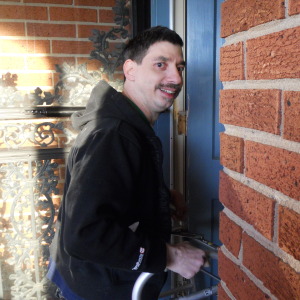 MHDS offers a variety of services that support an individual in their own home or a home provided by MHDS with other individuals we serve.
These services are provided in order to allow the recipient to maintain a sense of independence, receive help with tasks or situations they themselves are unable to complete without assistance, enjoy the comfort of their own home, and improve the quality of their lives.
The services offered by MHDS to individuals in their homes vary according to the needs of the person supported and which entity pays for those services (the recipient's funding source).
A person's Individual Support plan (ISP) details the services needed to create a living environment which optimizes their independence.  See the basic descriptions of these services below.

Supported Living
These homes are shared by 2 or 3 persons and staffed according to each person's needs. Services include supports with bathing, dressing, personal grooming, meal preparation, housekeeping, financial management, and appointments.
Services are determined with the individual in mind and tailored to keep or improve skills needed for living in a home under their control.
Medical Residential
These homes are shared by 2 or 3 persons who all require skilled nursing services in addition to the services provided in a Supported Living home. We maintain our own nursing staff of RN's and LPN's to meet the requirements of those we serve.
Personal Assistance (PA)
The same types of services as Supported Living are provided to an individual in the community or in a private home maintained under their own or someone else's control.
Personal Assistance (PA) provides those eligible with help with activities of daily living including household chores essential to the health and safety of the enrollee, budget management, attending appointments and interpersonal and social skills building to enable the enrollee to live in a community home.
It also may include medication administration as permitted under state law. PA shall be provided in accordance with therapeutic goals and objectives as specified in the plan of care.
PA may be provided in the home or community; however, it shall not be provided in school settings. Services may be provided during the day or night, as specified in the plan of care.
To learn more about Personal Assistance services and eligibility requirements, please click here.
Family Support
Family Support was established by the Tennessee legislature at the urging of disability advocates and families.  State funds are used to assist individuals with severe disabilities and their families to remain together in their homes and communities. Family Support is not a substitute for more comprehensive services provided under other programs, including the Medicaid HCBS Waiver, TennCare, Medicare, or private insurance.
Those persons intended to benefit from Family Support are:
Families who have school-aged or younger children with severe disabilities
Adults with severe disabilities who choose to live with their families
Adults with severe disabilities not supported by other residential programs funded by state or federal funds
Visit our Resource page for more information and contact info.
Who Is Eligible?
Referral from the TN Home & Community Based Medicaid Waiver (HCBS). Individuals wishing to enroll in the HCBS Waiver must meet state requirements which are detailed at the HCBS website, which can be found on our Resources page, or you can read more about them on our site here.
To request information about any of these services or inquire about the eligibility of a family member to receive one of these services, please contact us.