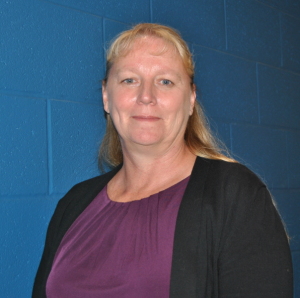 MHDS is proud to add Nora Buckley to their team of professionals. Nora will serve as Assistant Executive Director with management responsibility for the residential and day services employment programs for the agency which provides home supports, employment and skills training to the persons we serve in Madison, Haywood and Hardeman counties.
Nora is a graduate of Arkansas State University with a bachelor's degree in Social Work. Upon graduation, Nora worked for the State of Tennessee at the Arlington Developmental Center and the Regional Office. She then became one of the first Independent Support Coordinators when the state developed those positions to give oversight to the delivery system for persons served by the Department of Intellectual and Developmental Disabilities (DIDD). In her most recent position prior to joining MHDS, Nora was a Vice President for Operations for a West Tennessee Medicaid Waiver provider agency which offered programming for intellectually disabled adults in another county. She is also a member of The ARC of Tennessee and APSE (Association of People Supporting Employment First) as well as a Certified Support Employment Professional.
"I think my experience as a Support Coordinator and work at a similar provider agency gives me a unique insight into coordinating person centered services while furthering MHDS's mission of Advancing the Quality of Life," said Nora of her new position. "I look forward to meeting the staff and families of those we serve in the coming months. I have an open door policy and welcome anyone who would like to stop in to meet me or give me a call at 984.6431."
Bill Brewer, Executive Director of MHDS, states "We are very pleased to add Nora's extensive experience to our management team. I am confident that she will lead the departments she is assigned professionally with the persons we are fortunate to serve always at the center of her efforts."
Nora has been married to Randall Buckley for 26 years and they have two sons, Captain Randy S. Buckley of Clovis, New Mexico and Chad Buckley of Jackson. The Buckley's have made Jackson their home for 22 years. They are active members of St. Mary's Catholic Church.