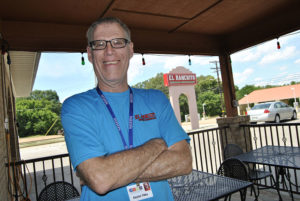 Gaylen Tilley has been receiving support services from MHDS since 2005. He is friendly and outgoing with many friends. Gaylen is recognized for having a good sense of humor and caring about the feelings of others.
A local restaurant , El Ranchito, hired Gaylen after he completed a worksite assessment. Knowing that those who have come for assessment often had no previous experience or abilities to fulfill the demands of the job, El Ranchito has welcomed each one and accepted them where they are skill-wise. When they employed Gaylen, it was with the understanding that they would be providing on-the-job training to a degree.
Gaylen cleans up the parking lot, sweeps outdoors, mops the floors inside and cleans the bathrooms on Sunday through Thursday with the support of a job coach. Staff says he is always motivated and ready to go to work. When asked what he enjoyed most about his job, Gaylen said "I like making money and seeing the people." He indicated that he was saving his earnings to take a vacation to see his family in Louisiana.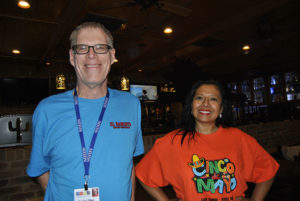 Maria Howell, owner, of El Ranchito says that witnessing the success and excitement of Gaylen and others who come to the restaurant for an assessment has only deepened Maria's commitment to helping them achieve sustained employment as she looks to the future. Maria expressed, "As my businesses grow, MHDS will grow. As long as I have opportunities and the ability to employ persons from your agency, I will utilize them. Gaylen has proven to me that he is a loyal and dedicated employee."
When he's not at work, Gaylen continues to do skills training at MHDS's Day Center to enhance his employability. Gaylen also volunteers weekly to deliver meals to the elderly in their homes. He enjoys helping others and being out in the community. Gaylen loves cars and enjoys watching racing on TV. He enjoys using his library card to check out books and magazines featuring cars. He also likes putting model cars together and painting them.
MHDS is proud to be a part of helping Gaylen realize his dreams and live a productive life in his community. It doesn't take long to see the satisfaction Gaylen gets from having a job and knowing he's working toward his goals.