MHDS, has been providing skills training and employment opportunities to intellectually disabled persons in Jackson since 1972.   For 40 of those years, they have had a faithful and loyal champion for their cause in Bill Brewer.  Bill served in many capacities through the years and earned the position of Executive Director in 2006.
While the original agency served only 5 persons with a mostly volunteer staff, MHDS currently serves approximately 250 persons and employs over 450 staff in West Tennessee including Madison, Haywood, Hardeman, Hardin, Decatur, Chester, McNairy, Gibson, Fayette and Henderson counties with varying levels of service.  The agency now operates day and residential services on some basis 24 hours a day, 365 days a year.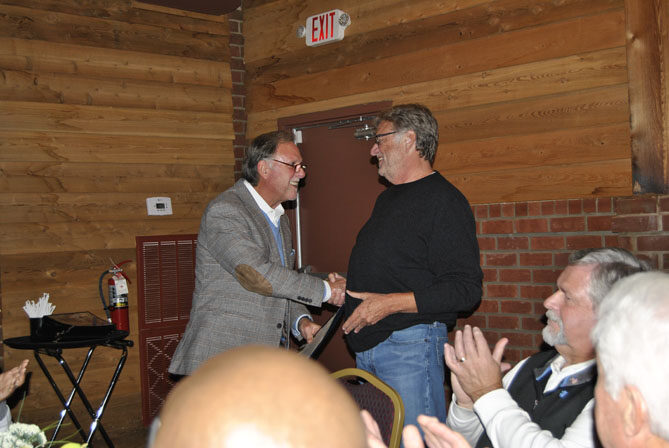 Bill was recently acknowledged for his 40 years of service at a Board Meeting.  County Mayor Jimmy Harris also issued a proclamation recognizing Bill Brewer Day.
Mr. Brewer reflects, "I've been truly blessed to be a part of MHDS and am grateful to the great Volunteer Board and Staff with whom I've had the pleasure of working. Those that we serve and their families have made a big difference in my life and if I've played a small part in advancing their quality of life.  I feel very rewarded."
MHDS has been fortunate to have Bill's hard work and dedication.  We are grateful for his imprint on this agency and all those involved with it.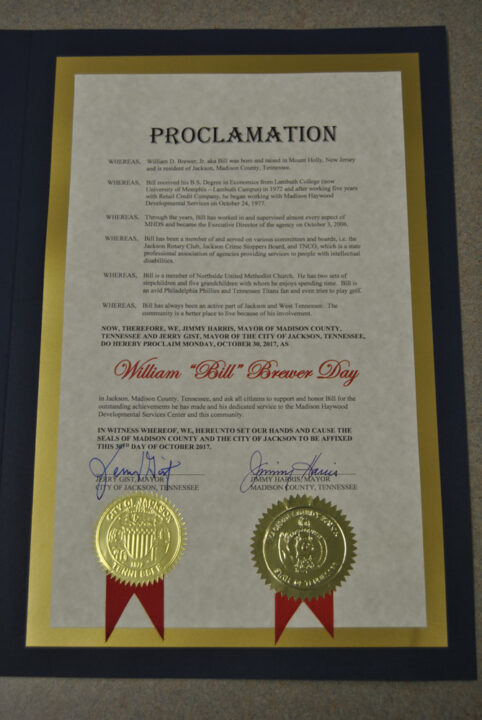 See more images of the celebration here.

MHDS Rest Area attendants, Donald Adams (center) and Harold Emerson (far right) with "NOBODY TRASHES TENNESSE" staff during TDOT's anti-litter campaign on 11/21/17 at the I-40 Madison County Rest Area.   MHDS was proud to participate in this community awareness campaign.